To see how well your online advertising and marketing campaigns are performing, you can connect your advertising platforms to SegmentStream. This will allow you to view campaign performance data in the SegmentStream reports.
Advertising platforms are generally easy to connect, but if you need help with a specific platform, you can see more details in the list of available data sources below.
To connect a data source, follow these steps:
Go to the Data Sources page in the Settings section of the admin panel.
Select the data source that you wish to connect.
Complete the authorisation process to allow SegmentStream to collect ad platform data.
Pick the accounts you want to connect through the data source.
Provide a unique name for your data source.
Click Save.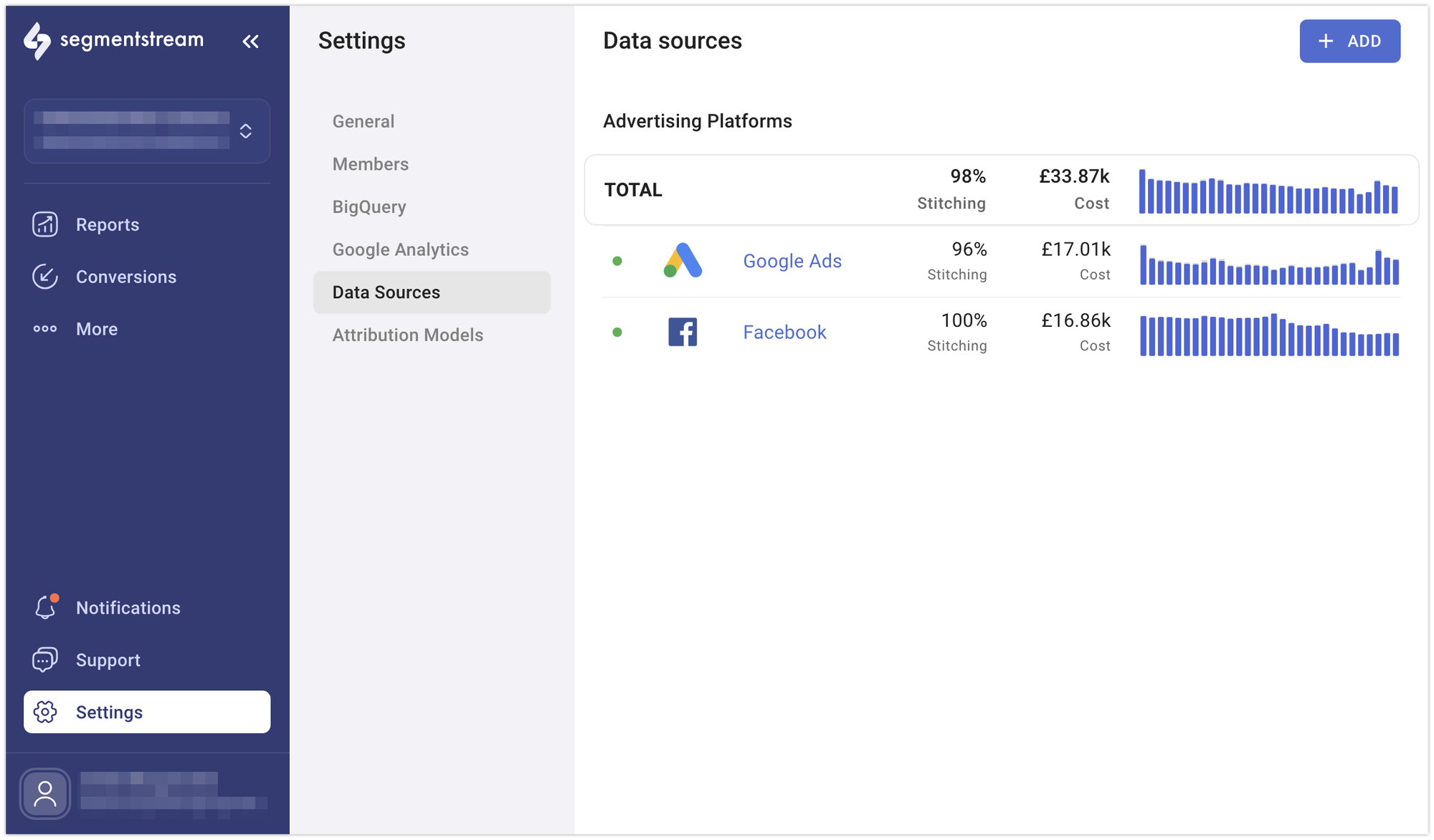 Best practices
If you run campaigns for multiple websites using one account, you can filter out unwanted websites from reports using the data source filters. This feature works for Google Ads, Facebook Ads, TikTok, and Microsoft Ads. Adjust the settings in each data source, and the changes will reflect in reports the next day.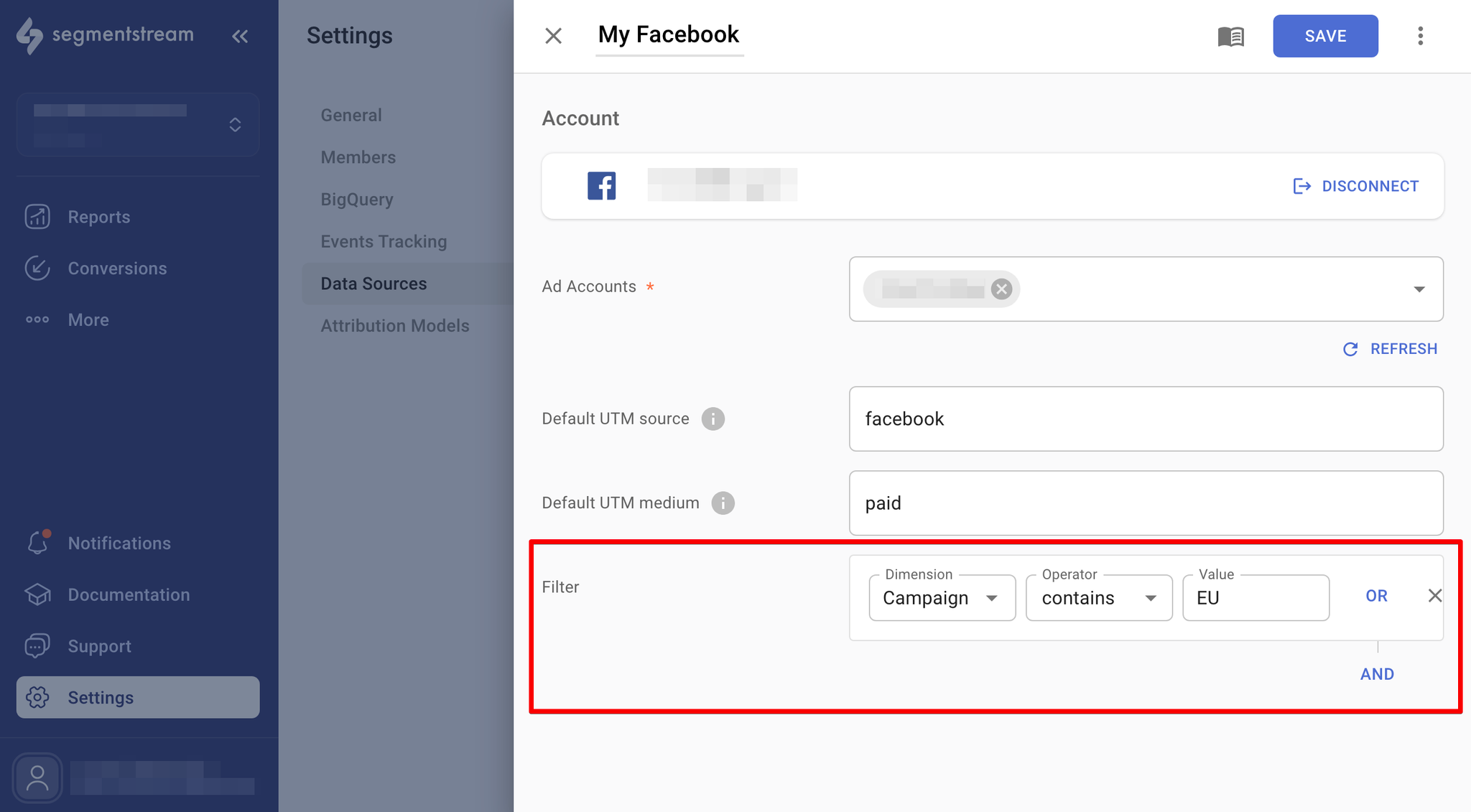 In this section
Explore our list of articles that detail the step-by-step process for connecting each data source, particularly those with specific configurations.
If a data source has a straightforward connection process, it will not be listed below. You can view our full list of available data sources in the admin panel.
Facebook
Google Ads
Microsoft Advertising
RTB House
Pinterest
Criteo
Google Display and Video 360
Awin
impact.com
Google Sheets
Snapchat
FAQ