The Tealium implementation works by editing the Google Analytics configuration to send data to the SegmentStream server which then forwards the data to your Google Analytics 4 property.
We don't currently support Tealium implementations where the GA4 configuration is already sending data to another server-side container.
SegmentStream admin panel setup
Inside the admin panel navigate to Settings > Google Analytics.
Click on the field containing the Server Container URL to copy its value to your clipboard and click SAVE.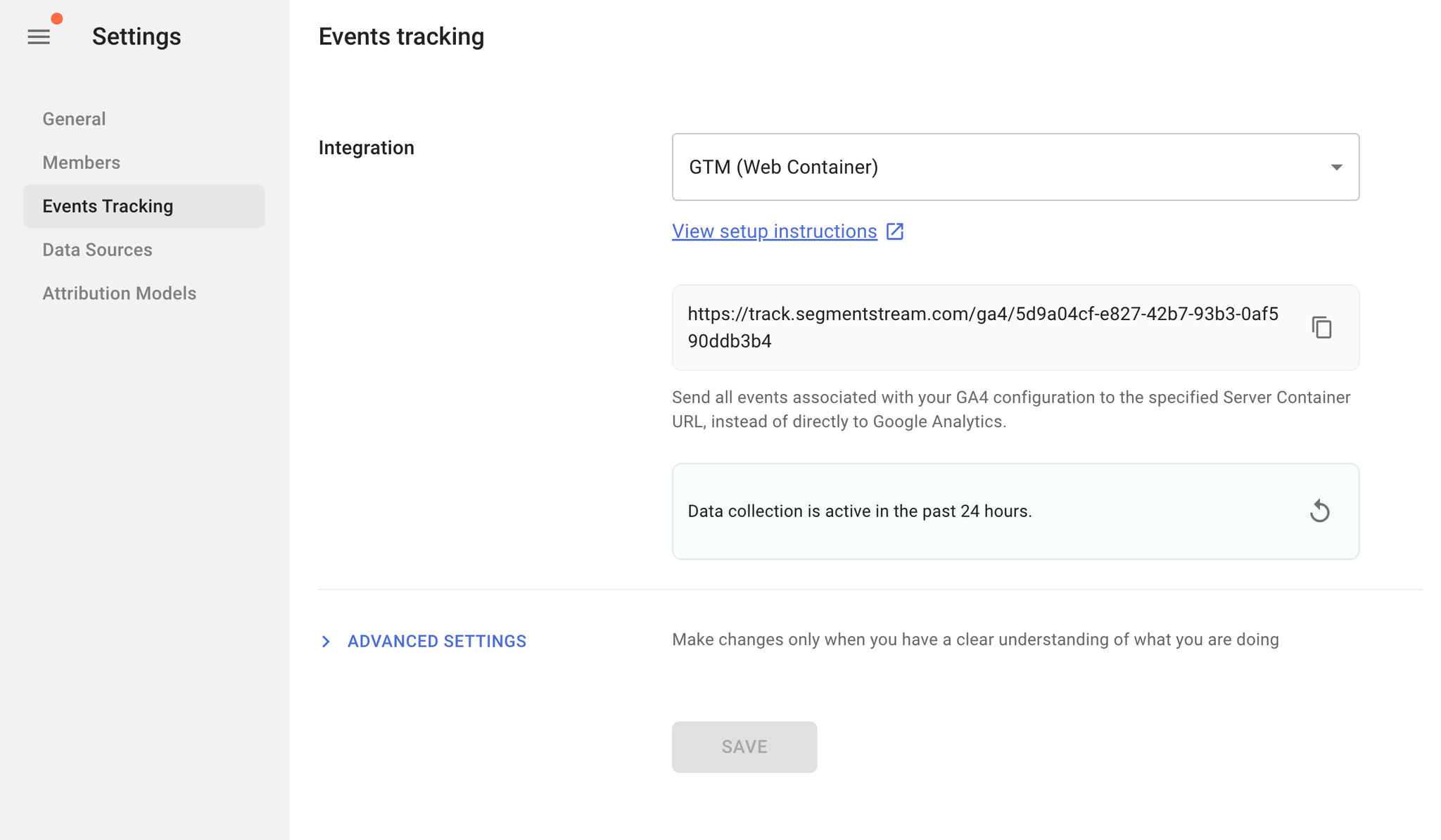 Configure Tealium
You can set the mapping of your Google Analytics configuration to a custom destination by using the
config.transport_url
parameter in your Tealium admin panel as illustrated below.

Copy the value of the Server Container URL field found in your SegmentStream project into the transport_url parameter.